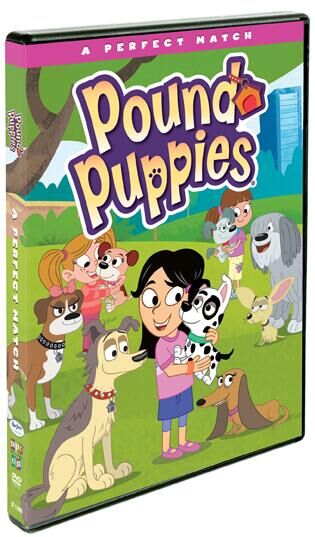 Pound Puppies: A Perfect Match is a DVD that was released on April 8, 2014.[1] The DVD includes one episode from season 1 and four episodes from season 3.
Episodes
According to the summary on Shout! Factory's website:[2]
Trivia
The girls on the cover hugging Cupcake, Patches and Rebound are the same girls that are displayed on the back of the Adopt N' Love and Rebound McLeish Bounces for Me Pup toys.
References